PLAYGROUND

→ Creative Direction
→ Branding
→ Design direction
→ Motion Graphics
→ Activations
→ UX / UI design
→ Strategy
→ Business Dev
→ ALL Photography
→ Directing + Editing
As the Chief Creative Officer at Playground, I led a transformative role in shaping the essence of our platform. My multifaceted responsibilities encompassed the creative direction of our brand, design, and strategy, with a relentless focus on optimizing user experience and interface.

Additionally, I led the charge in curating engaging social content, driving business development efforts, and orchestrating immersive activations and events. In the ever-evolving landscape of web3 technology, I passionately championed the fusion of community-building and innovation, cementing Playground's position as a dynamic and inclusive hub for social discovery."
↑ ↑ ↑ Homepage Film: Shot + Edited + UX UI. ↑ ↑ ↑

↑ ↑ ↑ UX UI. Profile Page ↑ ↑ ↑

↑ ↑ ↑ Homepage UX UI. ↑ ↑ ↑

↑ ↑ ↑ Mobiel View ↑ ↑ ↑

↑ ↑ ↑ Social: Shot + Edit + Design + Concept + Writing ALL SOCIAL ↑ ↑ ↑

↑ ↑ ↑ Launched Playground TV Channel on Youtube ↑ ↑ ↑

TOKEN 2049: EVENT ACTIVATION
For Token 2049 London, Playground partnered with Dunno Curated, Jivomir Domoustchiev, RED-EYE, and 8 global artists, creating a groundbreaking event that seamlessly blended real-world and digital communities. This convergence celebrated human interaction and cultural exchange in a decentralized, phygital environment, making a significant impact both in the metaverse and London's vibrant Soho scene.
↑ ↑ ↑ Playground brought together the new and next generation of creators. ↓ ↓ ↓

This event was a collision between IRL & URL communities extending the value of human interaction and cultural exchange in a phygital and decentralised open environment. We invited 8 artists form multiple disciplines form around the world to showcase their work for our event IRL and in the Red Eye World Metaverse gallery.
↓ ↓ ↓ We created an AR interactive hoodie for our event ↓ ↓ ↓


↓ ↓ ↓ Launched our first magazine featuring our partner creatives ↓ ↓ ↓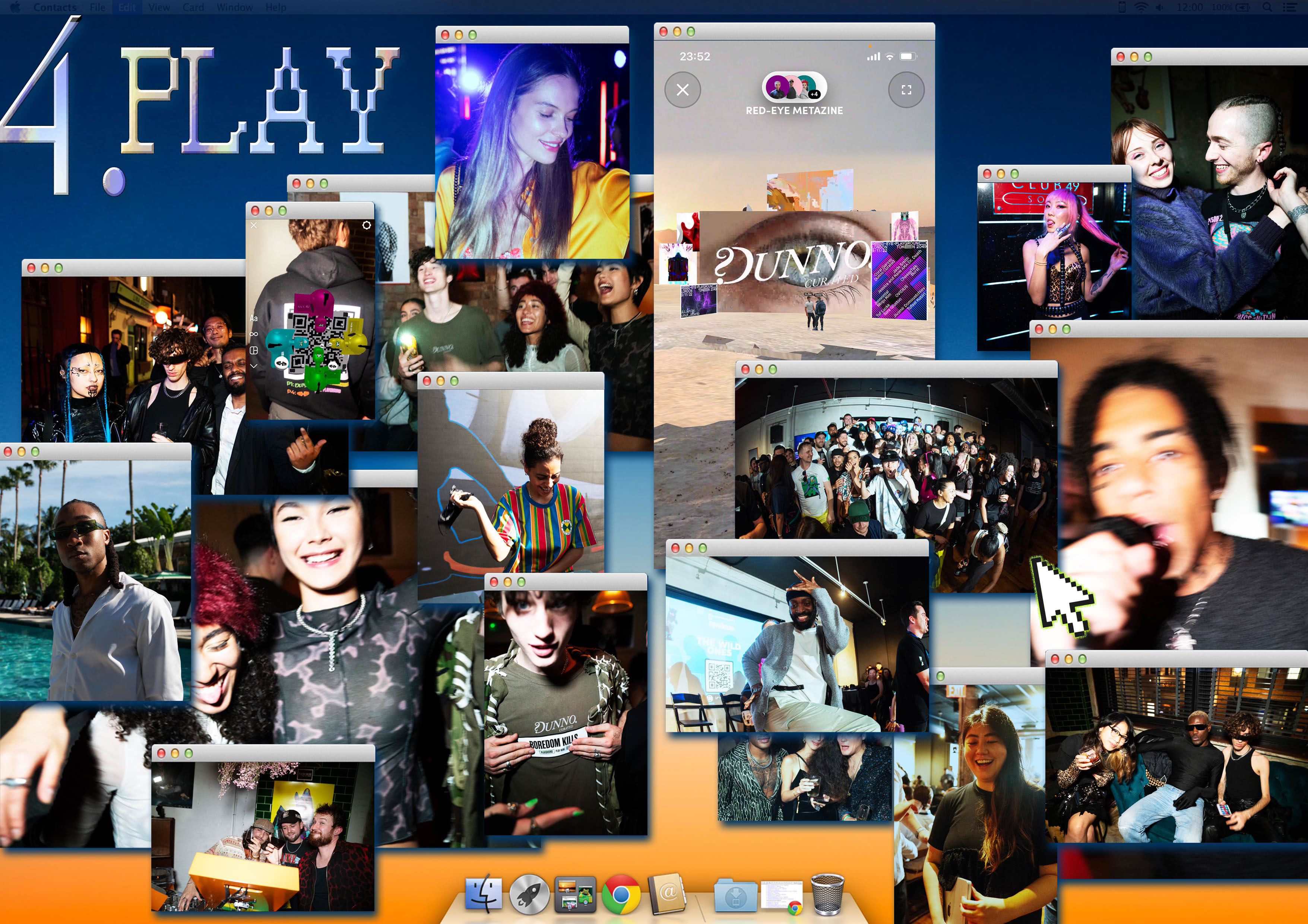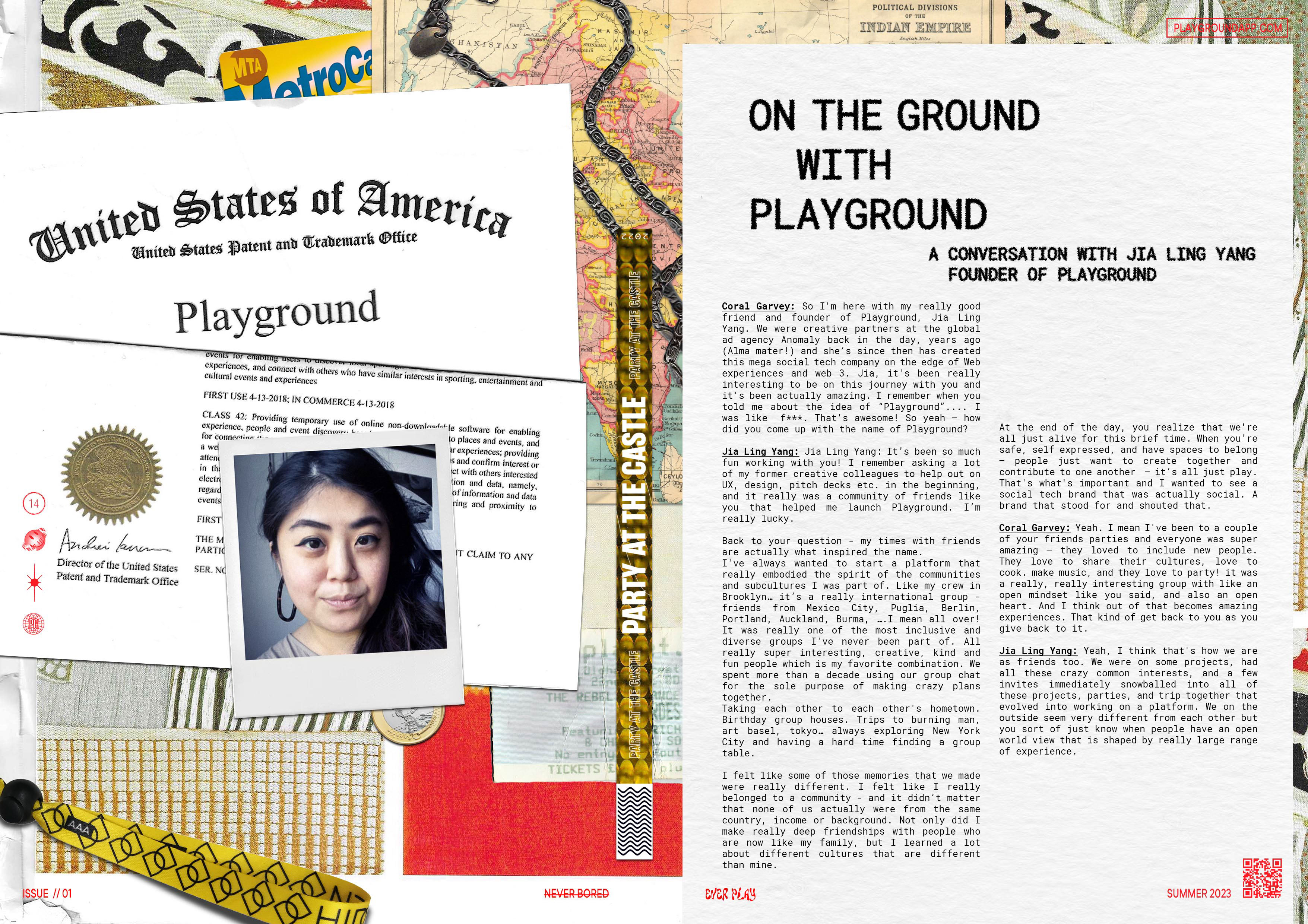 DEPOP X DR. MARTENS



→ Campaign Direction
→ Campaign Photography
Taking the reins in both creative direction and photography, our collaborative campaign 'Walk on in Resouled' breathed new life into Dr. Martens' sustainability initiative, 'Resouled.' We embarked on a journey to source and re-sole vintage Doc Boots, providing these iconic shoes with a second chance to shine while championing the brand's commitment to a more sustainable future.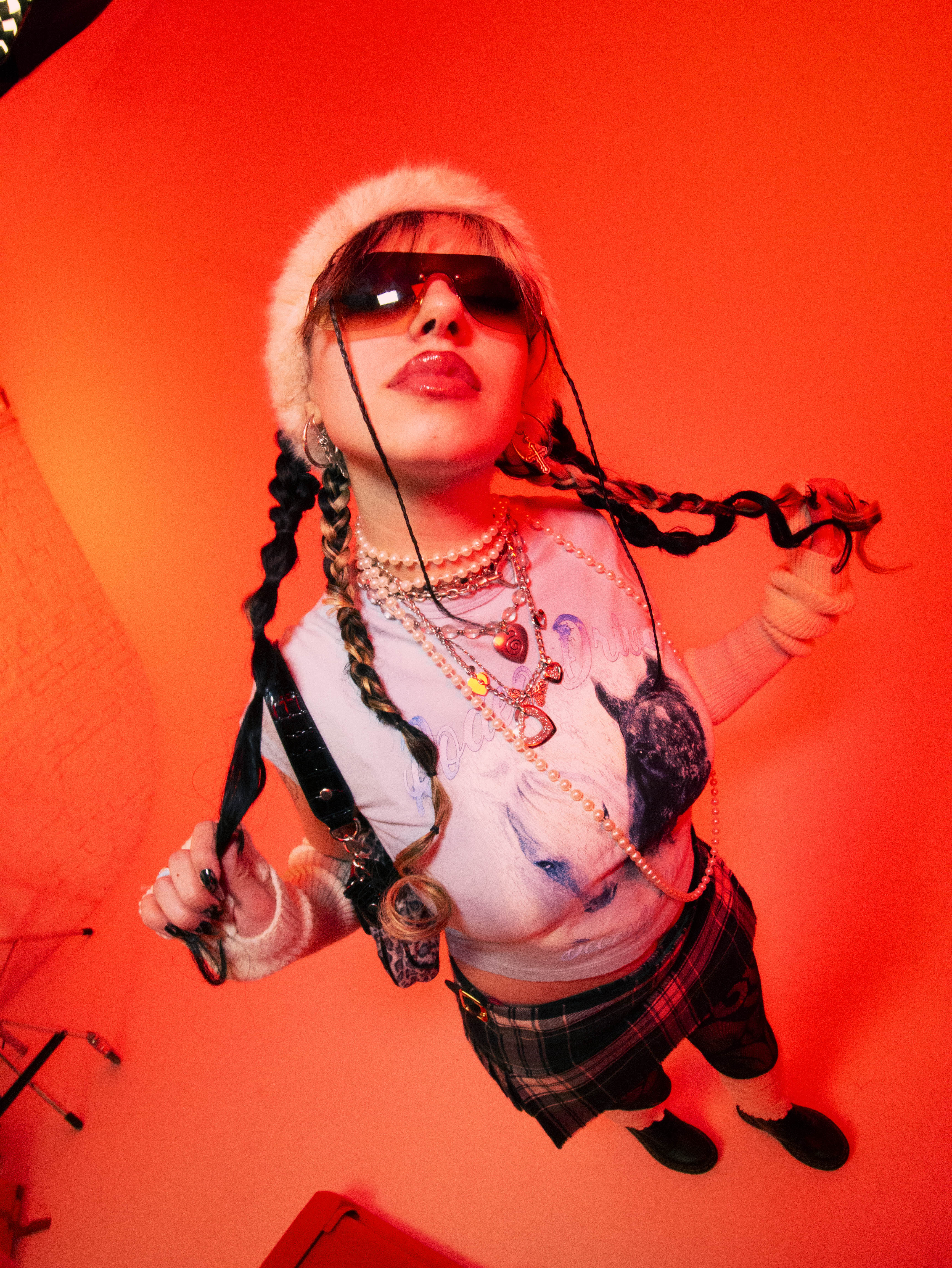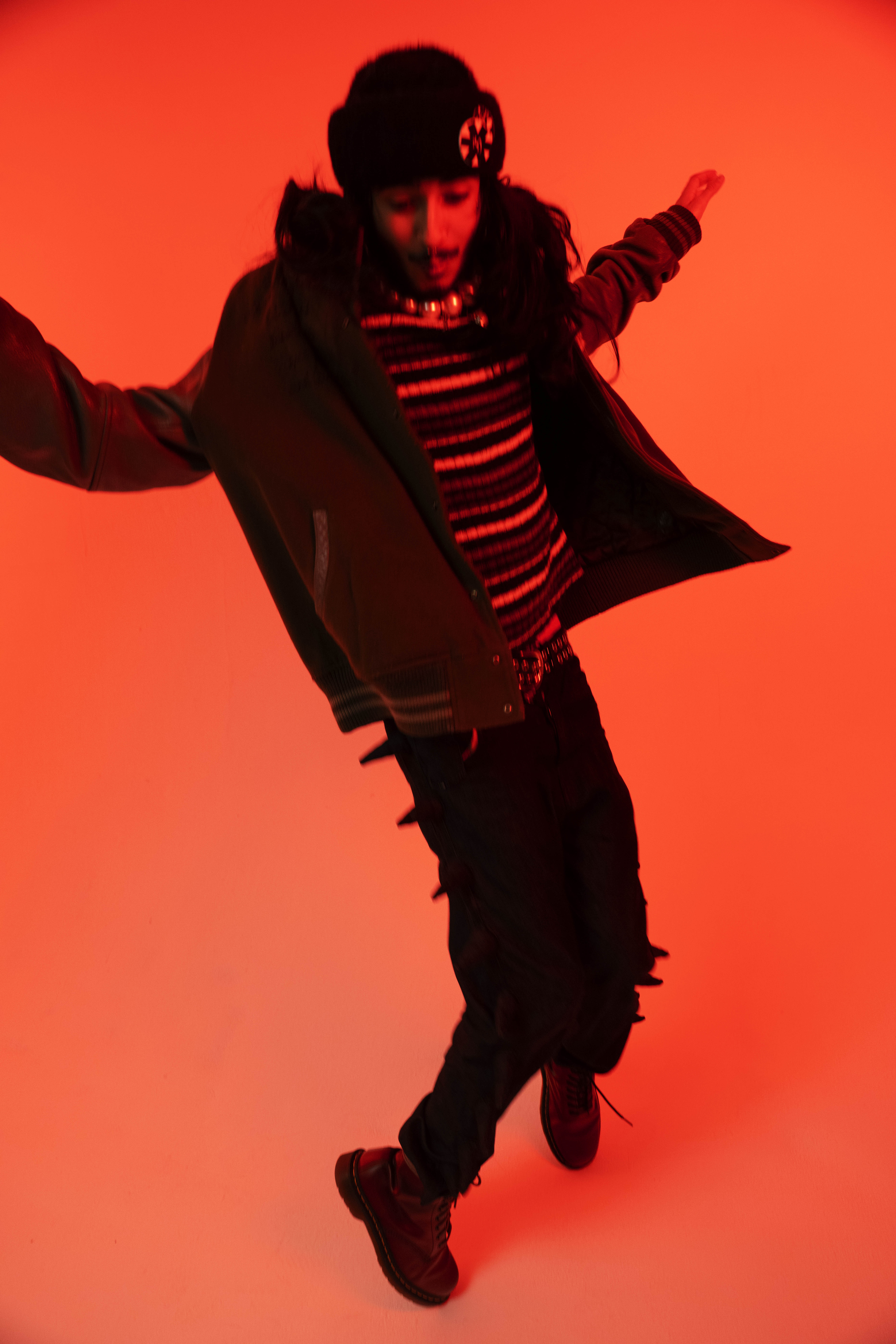 THE PAYBACK: Written and Directed by Coral Garvey

→
Writer
→ Director
→ Editor
This sci-fi short film is the result of a dynamic collaboration with the renowned London collective, Dunno Curated—a unique blend of vintage fashion and beyond. The story unfolds as Pauly breaks a promise of payment on a cherished jumper from Dunno Curated's Soho boutique, leading to a surreal night where reality takes an unexpected turn. Watch as Pauly finds himself transported to various locations across London in this captivating tale of consequence and mystery.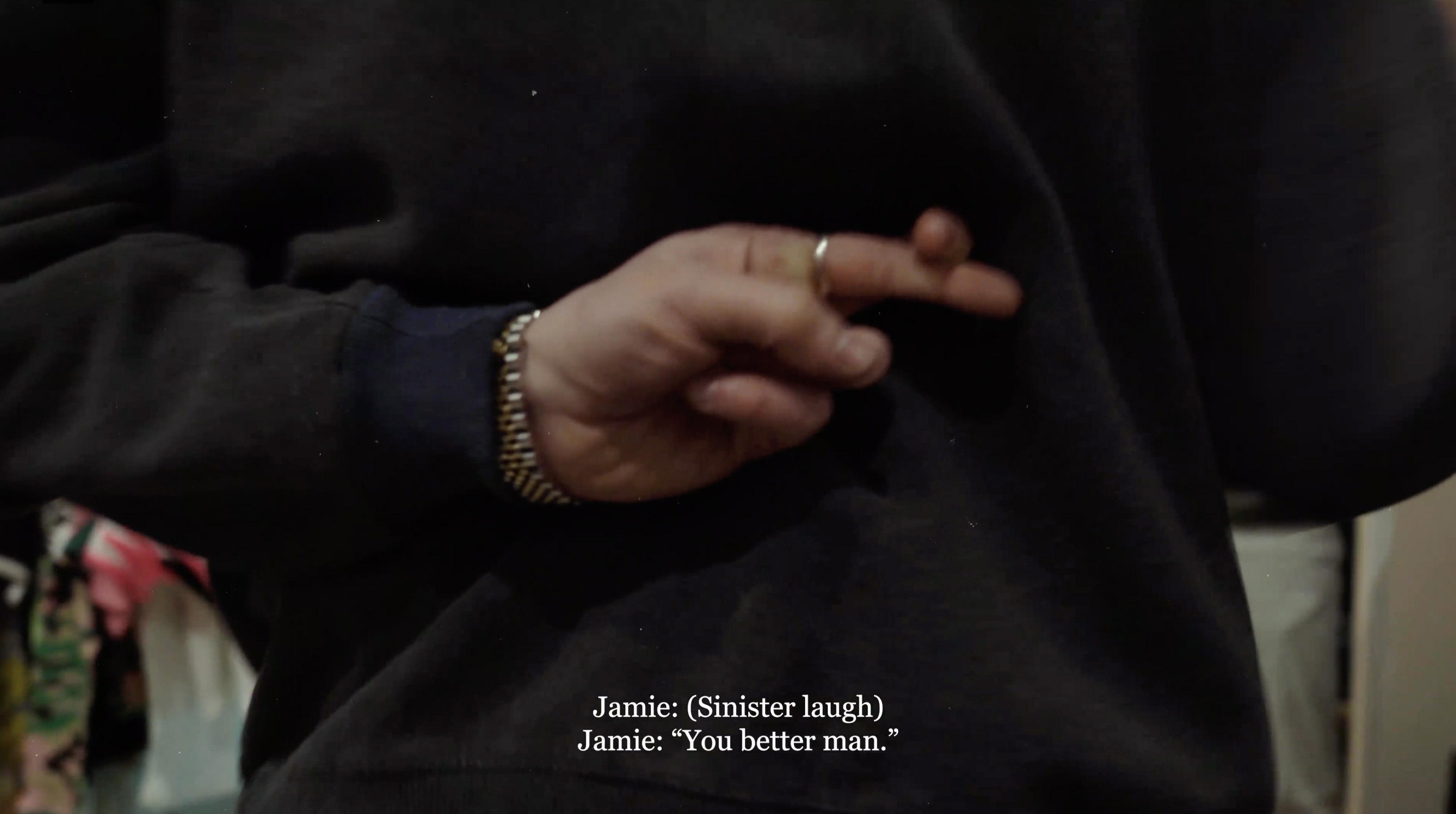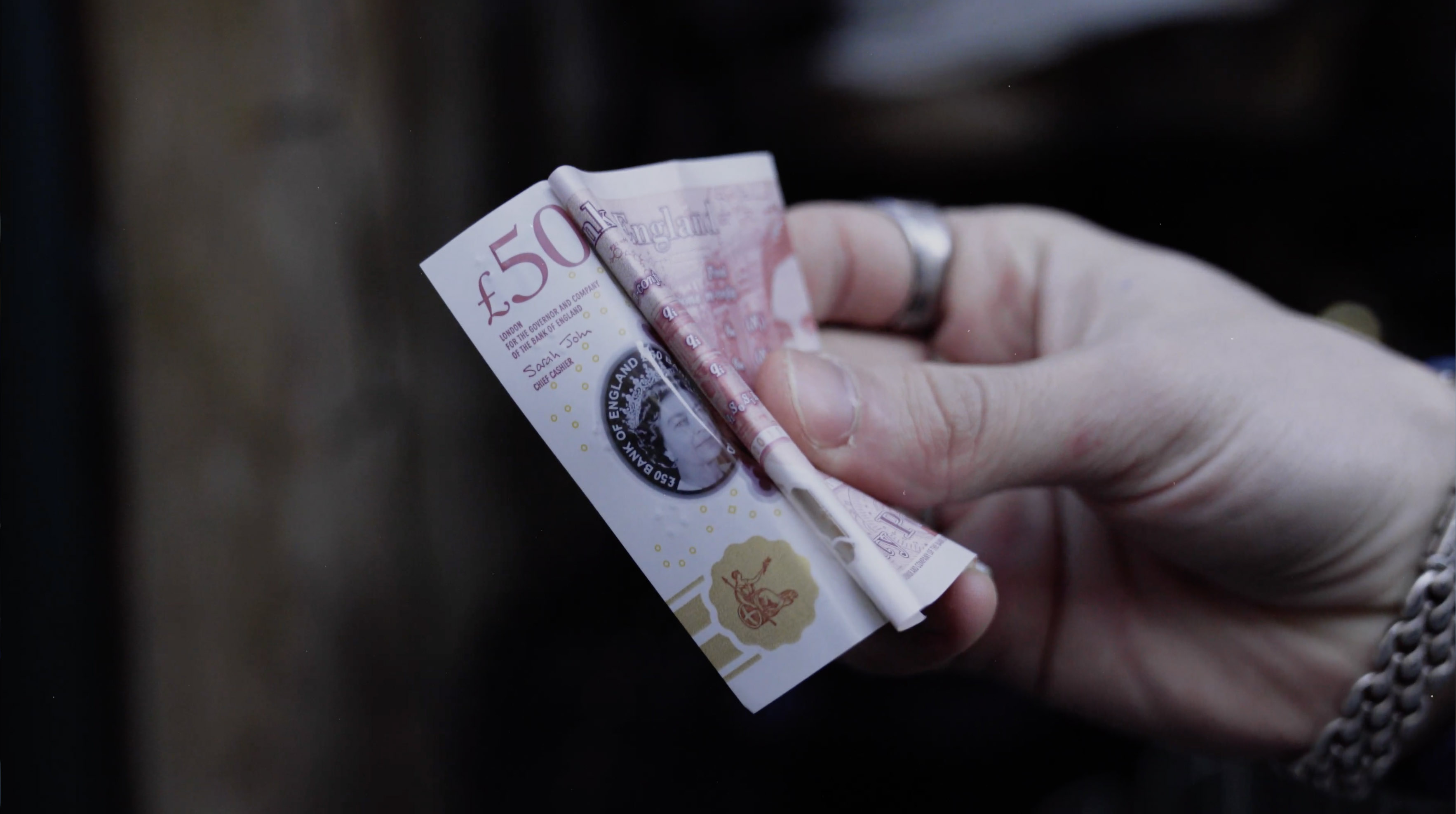 DEPOP LIVE NYC TAKEOVER:
→ Spacial Design
→ Installation
→ Campaign Branding
→ Motion Graphics
→ Activations
→ Window Displays
Depop made a spash in the US with an incredible IRL weekened takeover featuring dj sets by Heron Preston, Gully Guy Leo,No Sesso, Aja the Queen, Maliibu Mitch and more. We invited Depop sellers from around the country to bring their best to the open market. Music, artist installations, panels and workshops kept shoppers entertained, too. On Saturday afternoon, DIY fashion guru Left Hand LA led a workshop on sewing patches, while the evening brought Everybody.World founder Iris Alonzo to host a panel on transparency, sustainability and activism in the fashion industry with designers Nicole McLaughlin, Heron Preston and Deputy Commissioner of Recycling and Sustainability, Bridget Anderson, from the NYC Department of Sanitation. On Sunday, there was screenprinting with Sonya Sombreuil of Come Tees and Raga hosted a panel on how to build a successful business featuring photographer Tyler Mitchell, Instagram style star Gully Guy Leo and Bella McFadden, also known as Internet Girl and the unofficial poster child of Depop.
↑ ↑ ↑ Oversight of Depop LIVE ↑ ↑ ↑

Spacial Design + Installation + Campaign Graphics + Motion Graphics + Activations within the space, Window displays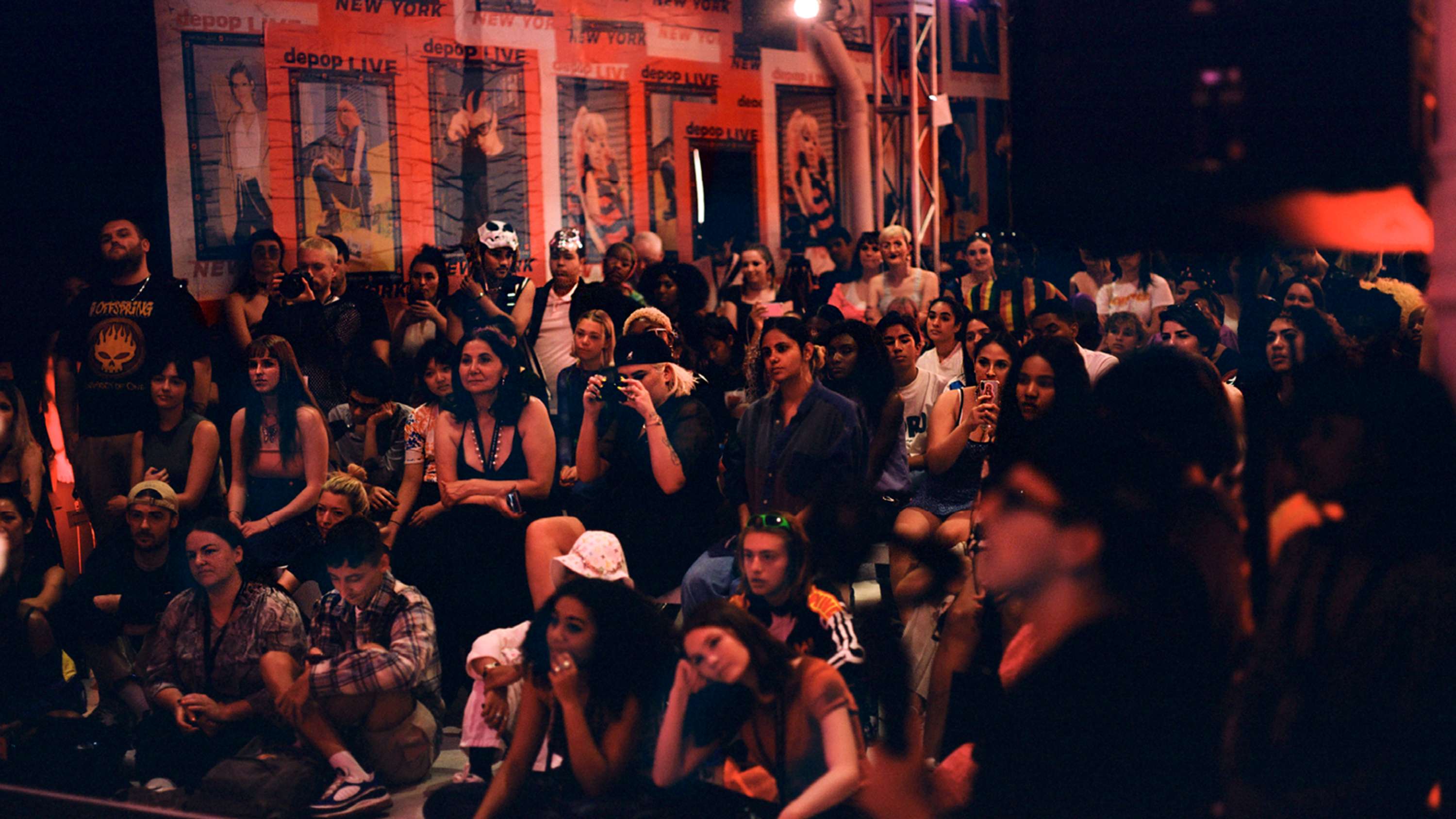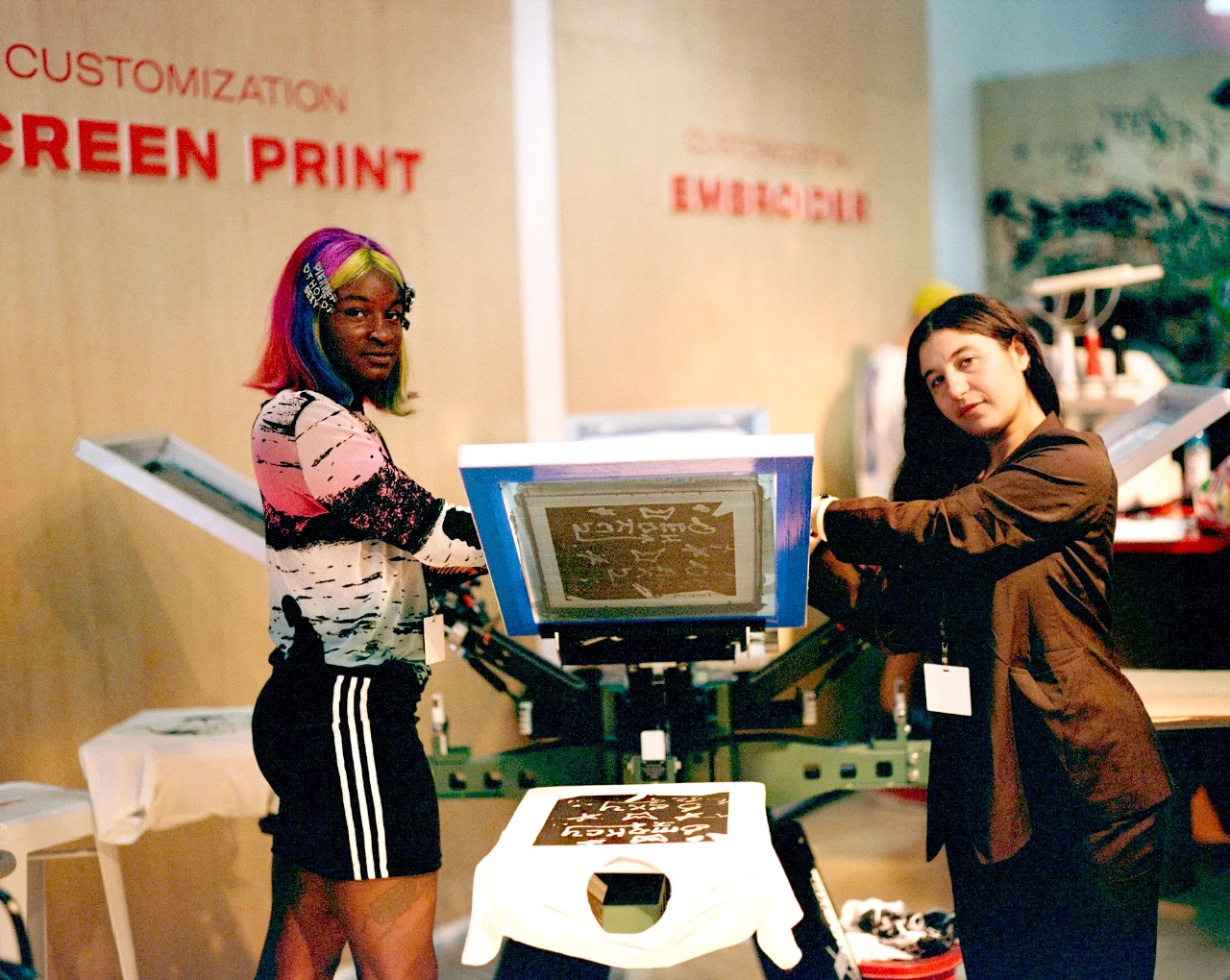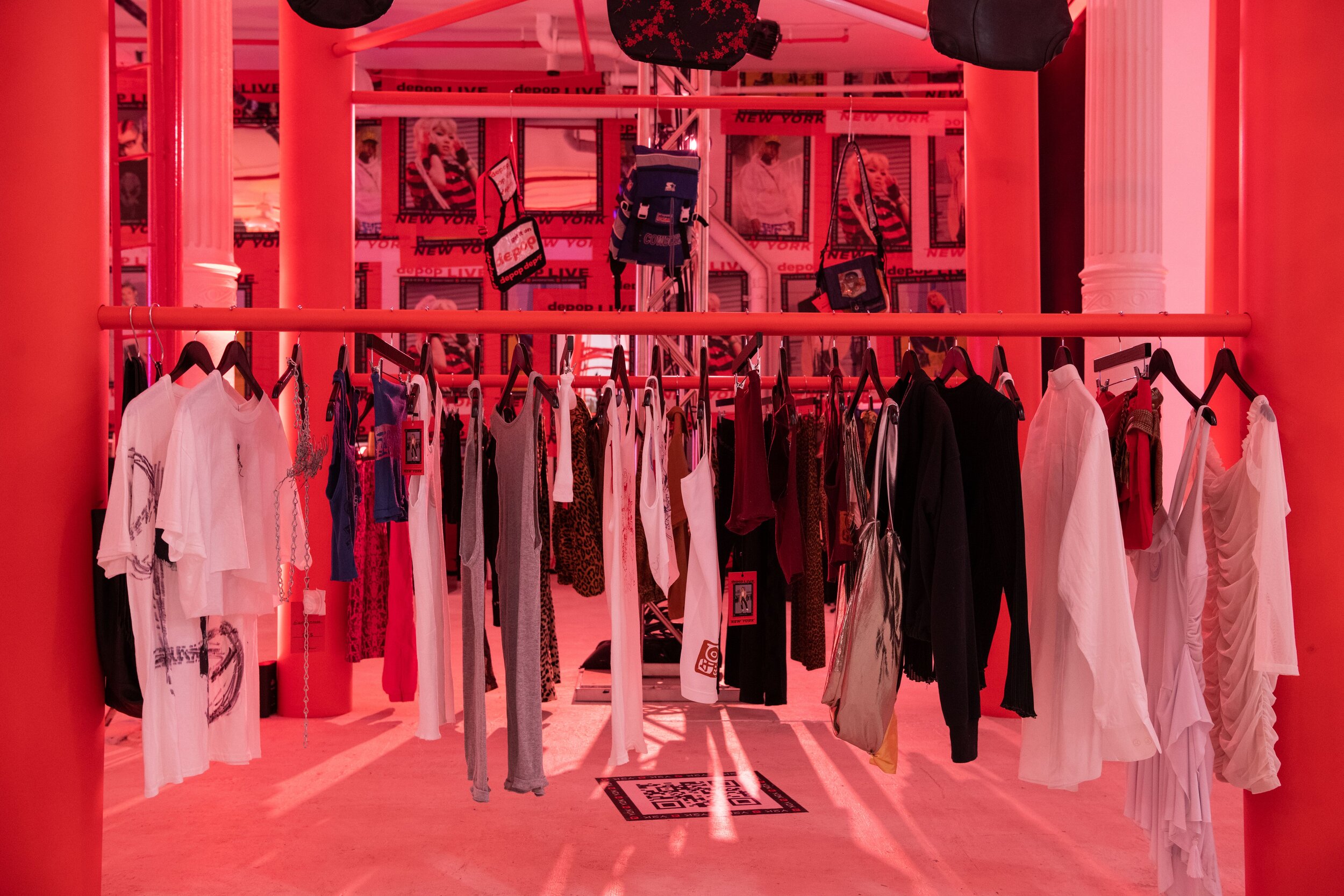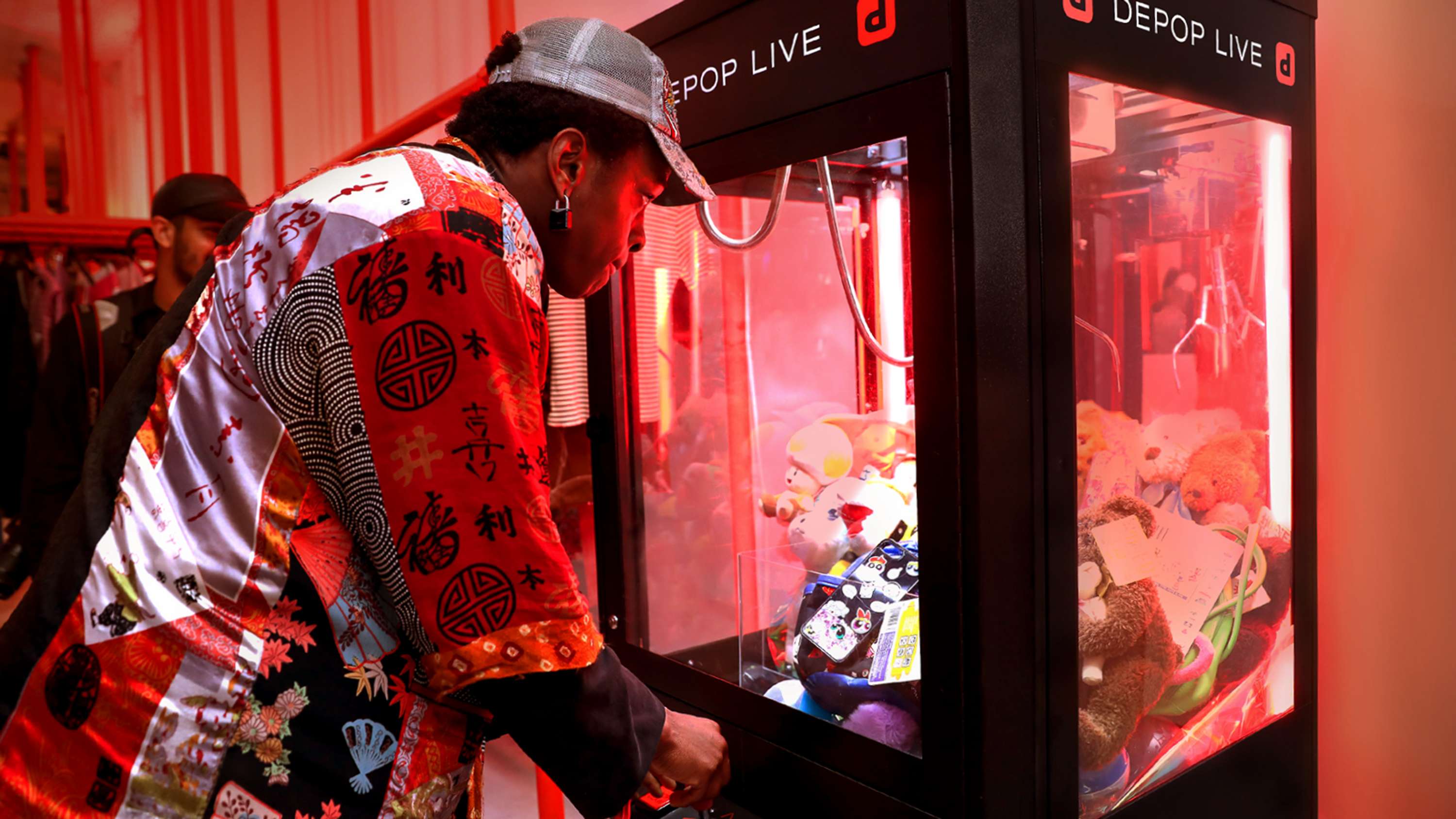 ↑ ↑ ↑ The Depop Community ↑ ↑ ↑ Including Gully Guy Leo, Herron Preston, Ugly Worldwide

↑ ↑ ↑ Campaign Photography of our featured Depop Sellers ↑ ↑ ↑

↑ ↑ ↑ Recap of what went down ↑ ↑ ↑

↑ ↑ ↑ Sandy Tabboo ↑ ↑ ↑

↑ ↑ ↑ GoGo Graham ↑ ↑ ↑



Depop Live Wildposting Takeover NYC:

I oversaw and directed the branding for Depop Live, which showcases a "frame" into the internet, which opens to reveal our featured Depop Sellers.
ADIDAS ATHLETICS GLOBAL CAMPAIGN

→ Creative Direction
→ Campaign Ideation
→ Brand Guidelines
→ Window Displays
Collaborated with Adidas HQ to spearhead the global campaign for the launch of Adidas Athletics. I Led a dynamic team in partnership with five elite world-class athletes to conceive and execute my 'FIND FOCUS' campaign. We wanted to create a campaign that highlights the power of mental strength, and what it takes to be a world class athlete, and to inspire the world to believe in oneself, resulting in a compelling and insightful project that resonated with audiences worldwide.
↑ ↑ ↑ Global OOH: LOCATION: Berlin, Germany ↑ ↑ ↑



↑ ↑ ↑ Global OOH: LOCATION: NYC, USA ↑ ↑ ↑

↑ ↑ ↑ Adidas Hompage featuring Adidas Athletics ↑ ↑ ↑

↑ ↑ ↑ Adidas Athletics: James Harden ↑ ↑ ↑

↑ ↑ ↑ Adidas Athletics: Gareth Bale ↑ ↑ ↑

↑ ↑ ↑ Adidas Athletics: Ana Ivanovic ↑ ↑ ↑

Our Campaign included one hero film, with 5 individual films featuring world class athletes. We assembled a team of directors + photographers in the USA + Europe, to bring the campaign to the Global market.
↑ ↑ ↑ Adidas Athletics: Brand Guidelines ↑ ↑ ↑

↑ ↑ ↑ Adidas Homepage ↑ ↑ ↑

Jivomir Domoustchiev - Campaign Photoshoot

→ Photography
→ Art Direction



It was a privilege to collaborate with one of the world's most innovative fashion designers, Jivomir Domoustchiev, in presenting his latest collection at the globally acclaimed Torture Garden.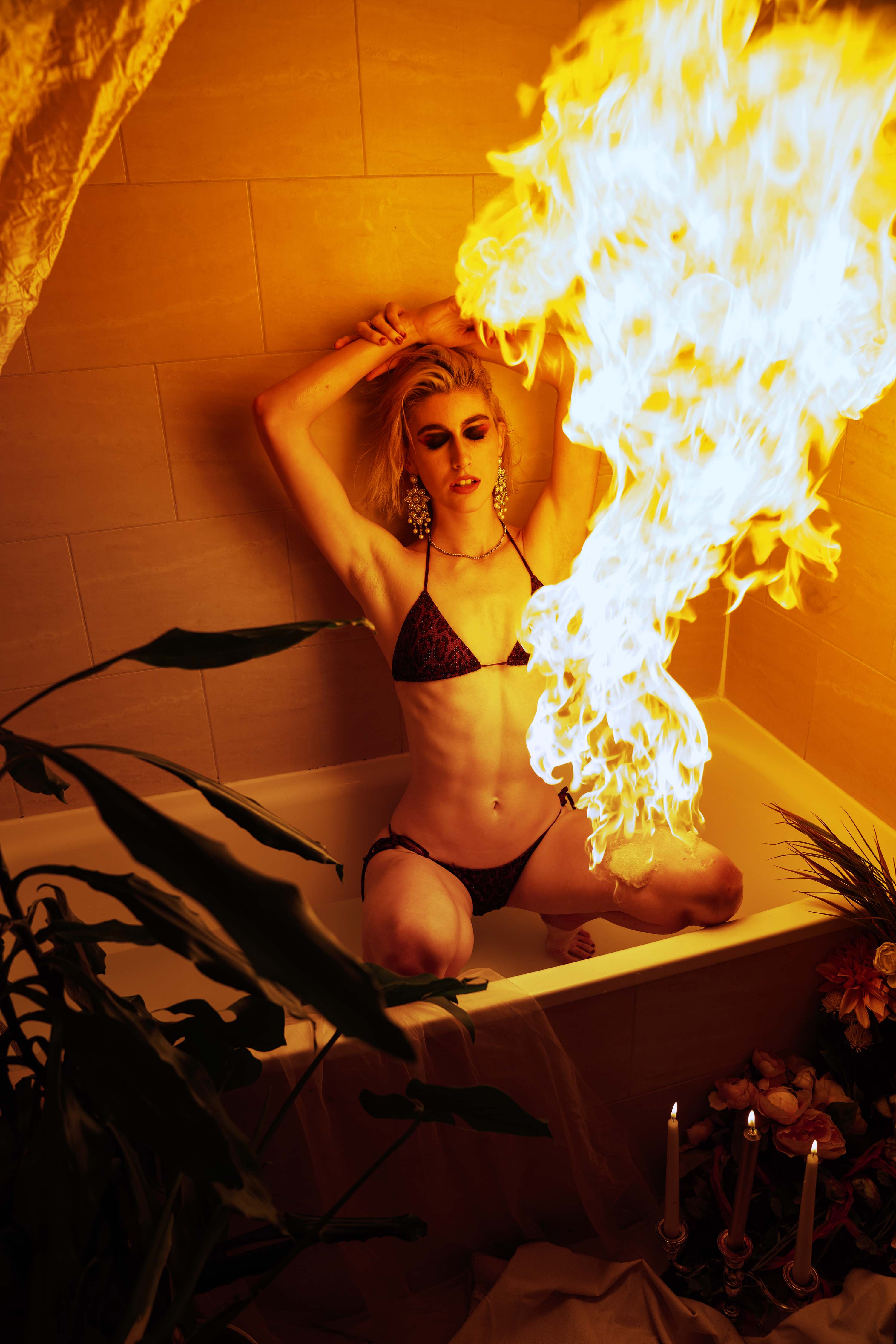 BAD TO THE BONE Magazine editorial: QUARANTINE


→ Photography
→ Creative Direction



Captured during the depths of quarantine, the 'Quarantine' editorial for Bad to the Bone Magazine is a striking visual exploration of isolation and desire. Through the lens of our camera, we've conveyed the essence of seclusion with a provocative twist, using latex and kink aesthetics to evoke the complex emotions that emerged during these challenging times. This bold and daring project delves into the intricacies of human connection and longing, ultimately redefining the boundaries of desire in the midst of isolation. For Bad to the Bone




🦇️
In 'Transformation,' a captivating editorial project lensed by yours truly, in collaboration with the visionary Josephine Lee, renowned as Princess Gollum, we delve deep into the intriguing interplay between our physical existence and the ever-evolving digital realm. This visually compelling journey explores the profound impact of our digital transformation on our very essence.

Through the lens of our camera, we traverse the realms of reality and the virtual world, weaving a narrative that examines the subtle threads connecting the two. At the heart of this narrative, the snake emerges as a powerful symbol of transformation, shedding its old skin to embrace a new identity.

Join us as we navigate the intricate landscapes of 'Transformation,' unraveling the mysteries of how our migration from the tangible to the digital shapes our perceptions, behaviors, and ultimately, our very beings. This editorial endeavor invites you to ponder the profound questions surrounding our evolving relationship with technology and the transformative power it wields.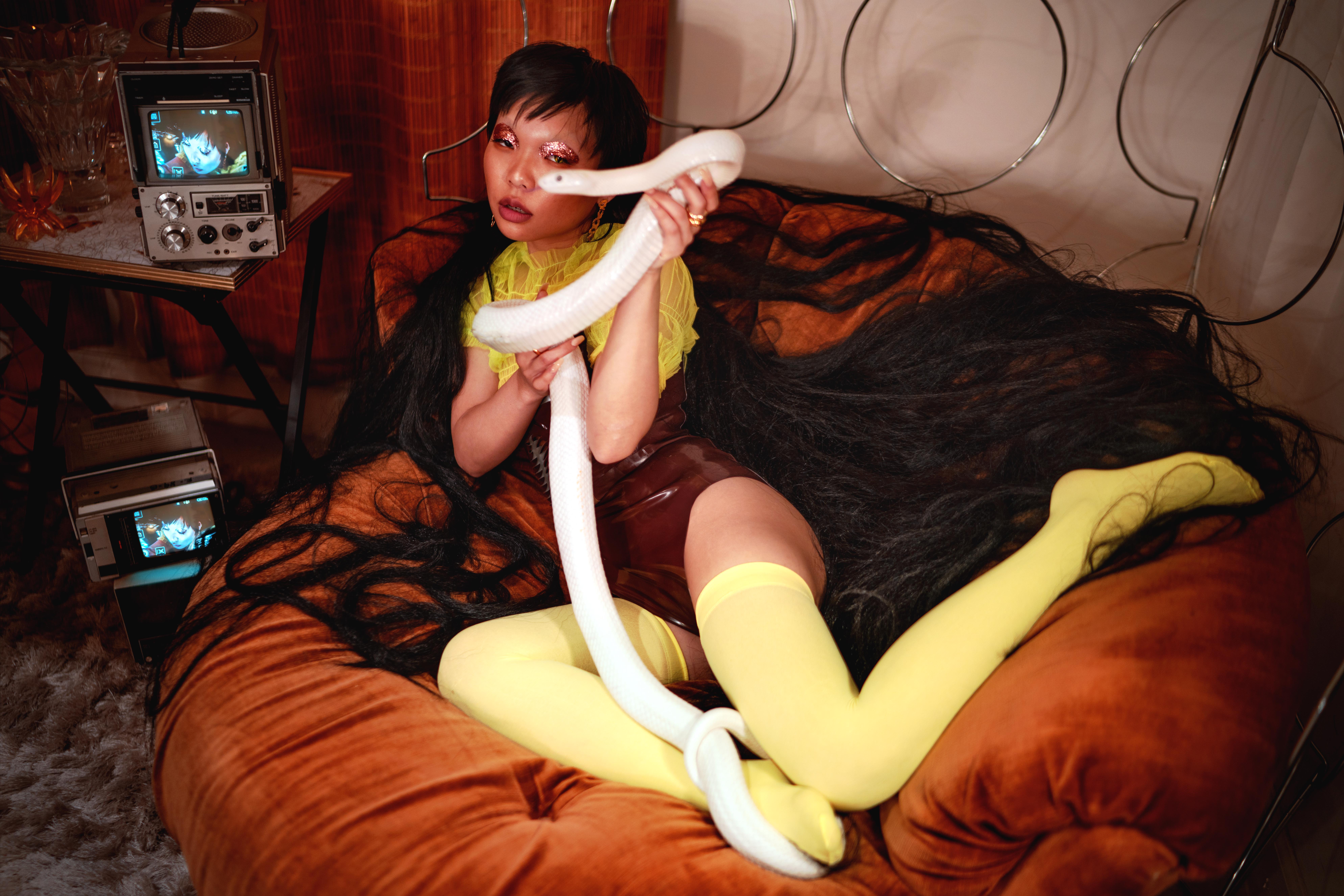 Interview: Katharina Lina
Photography, Creative Direction + Styling: Coral Garvey
Talent: Josephine Lee
Makeup: Laramie Glen
Hair: Kelly Peach
Set prop + Assistant: Ryu Osada
Snake Handler: Jules, Reptile Rentals
Fashion: latex bodysuits TABLEAUX VIVANTS, jewellery CIUDAD DE ESPEJOS
Ex Machina : A Story.

'Ex Machina'—an avant-garde photography project that delves deep into the mesmerizing intersection of art, technology, and the human experience. Through the lens of our camera, we embark on a visual odyssey where photography and artificial intelligence unite to challenge conventional perceptions and redefine the boundaries of humanity.