Working as Creative Director at Depop HQ in London, I oversaw a multitude of projects both in the UK and the US. From Depop's first IRL Market in London, to officially landing in the US with a hugely successful Depop Live takeover event in Soho. From newly formed partnerships with the likes of the iconic fashion retailer Seflridges, to a sustainable collaboration with Ralph Lauren which included a launch event and film, to a first ever UK TV spot featuring Depop's creative community. Not only external projects but also internal projects such as organizing the company's Brand Guidelines which included strategy and future planning for all visuals going forward.

Depop Live Wildposting Takeover NYC
Ralph Lauren
X Depop





A legendary brand collaboration to champion vintage fashion through the RL's Flagship New Bond Street store. Second-hand and rare vintage Ralph Lauren items sourced by Depop Sellers will exhibited in store and throughout the windows. We also collaborated with MusaFilms to direct video content to champion 3 Depop RL Curators.


🌹️



Depop Explore Page featuring RL X Depop Collab
Over 404 Million Media Impressions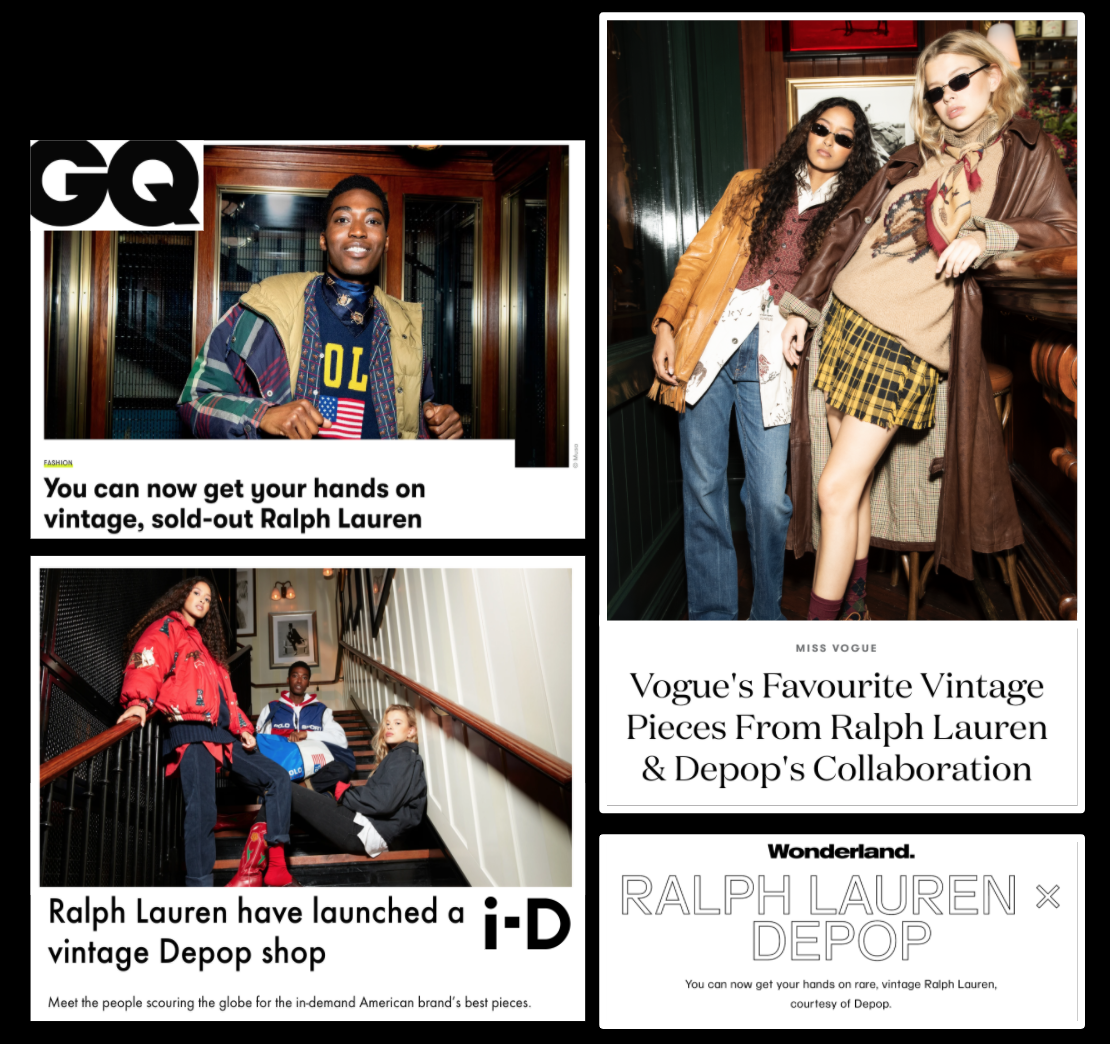 Richard Quinn X Depop

Working with Designer Maartje Smolders, we created a digital campaing to promote Richard Quinn X Depop's exclusive collaboration.